Remotely train for any run with interactive racecourses that span the globe
UX Strategy on a startup that helps runners get the training they need when they can't get to the courses themselves.
RunBetter came to us with an idea: "How do we help elite runners train for marathon courses when they can't always travel to them?". Over the course of 7 weeks, we helped the RunBetter team determine business goals, a pricing model, core user groups, feature sets, and app design.
RunBetter App Screens
How did we start?
We began by running a workshop with our new client to determine if their business model was viable and the user types were fully formed. We ran the lean business model canvas and determined that their assumptions about their users, while it aligned with the subject matter expertise they held, didn't align with realistic market expectations for app performance. We determined together that if we widened the audience of the app, to include not only elite runners but motivated age groupers, that we could market the app to a wider audience.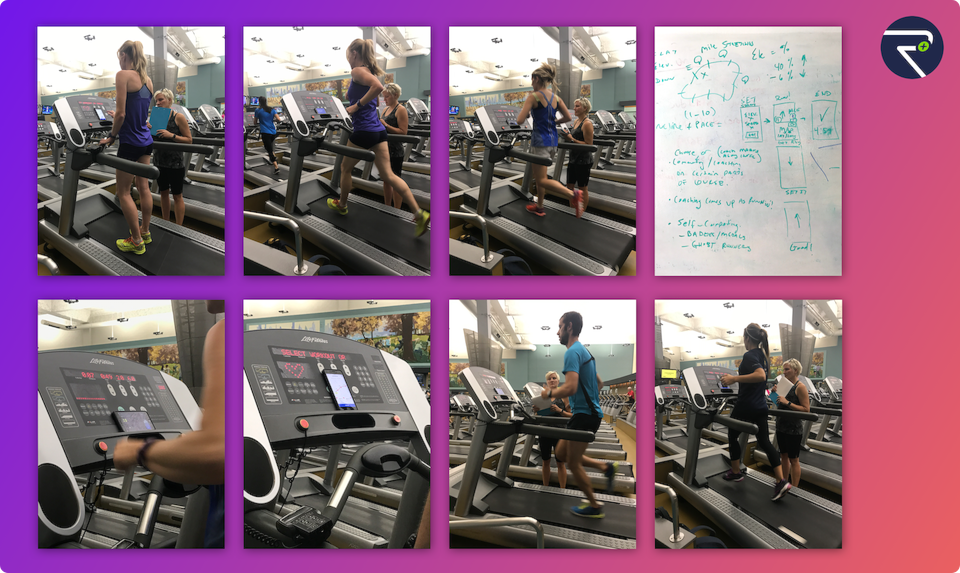 Ethnographic studies on how users train with a treadmill
We did several user research testing sessions to determine how and where elite runners engage with a treadmill and to explore the different types of treadmills that runners use. How would those environments and machines impact our users? How could we normalize the experience for different devices and runner types?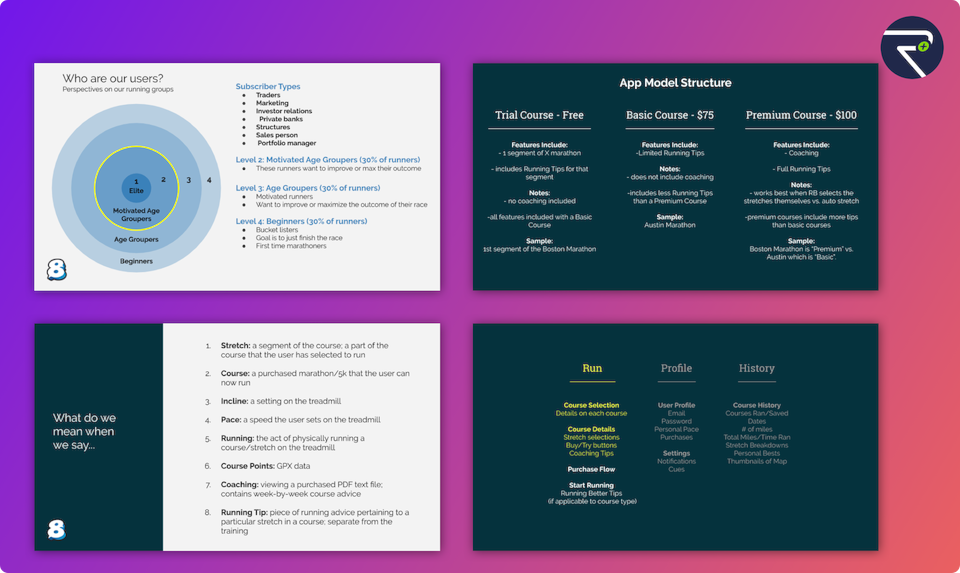 Collaborative outcomes of our initial workshop and kickoff with the client outlining our user groups, potential app model structure, the app map, and the terms we use in the app.
How did we support a new business owner throughout the startup process?
When we first came to our client with solutions around users, app model structures and app maps we presented our findings as a collaborative outcome of our initial workshop and kickoff with the client. This help builds consensus around the product's ultimate roadmap and launch.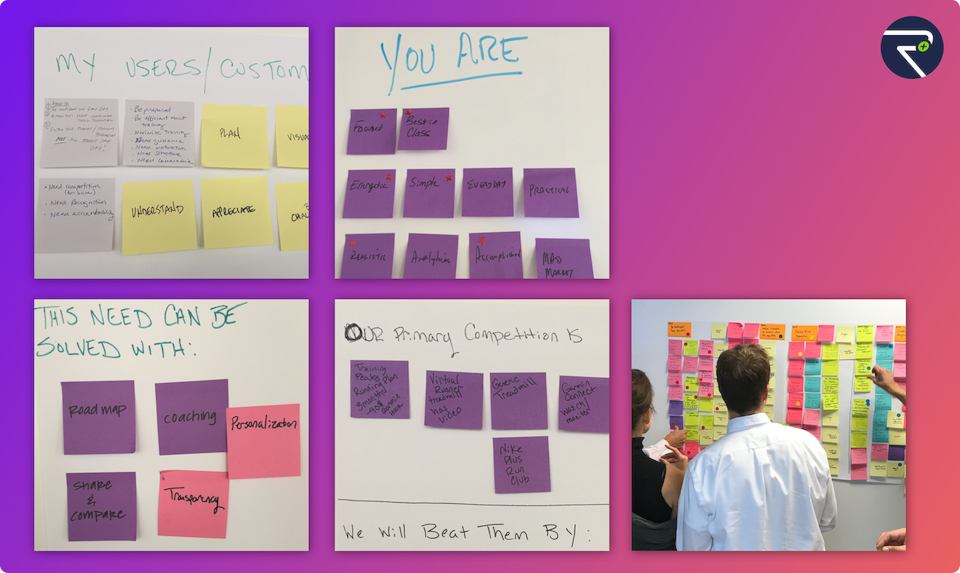 Client kickoff workshop where we ran a lean canvas and brand identity sessions to help shape the strategy of the product.
Project Members
PM: Jennifer Gardner
Design: Alyssa Low
UX/Strategy: Amber Vasquez